I think the key to creating a unique gallery wall is to display the things you love the most. 
We love to travel and I collect prints from everywhere I go. I don't just stick to art work either, I frame postcards, beautiful wrapping paper, book pages and pretty much anything with a special memory attached to it. 
This photo below is a collection of bowls I bought at a little market in Vietnam and I attached them to my kitchen wall as art. Behind them I even added my mug collection to the wall by mounting some hooks on a timber frame- your imagination is your only limitation!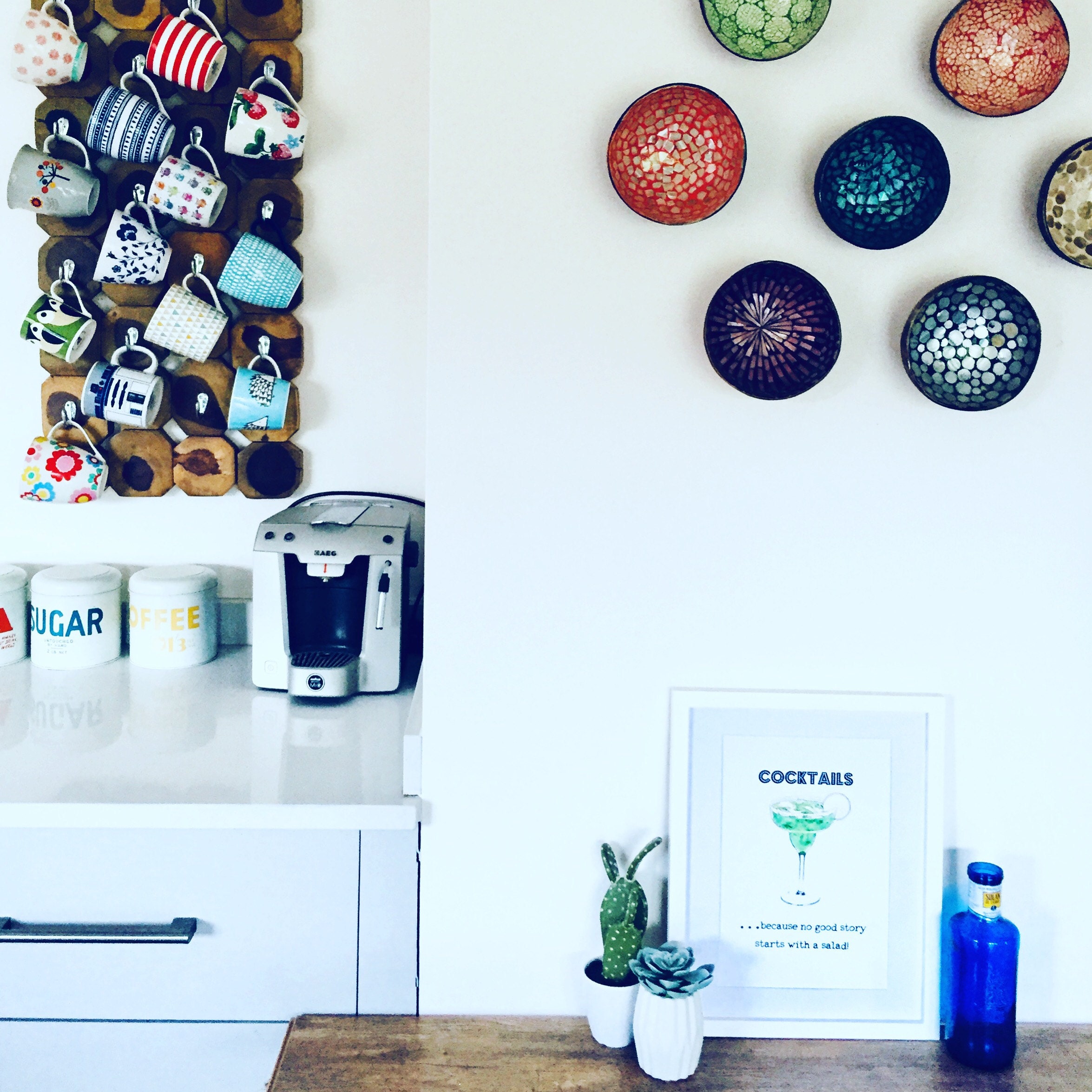 No one will have a gallery wall like yours and it will remind you of places you've been and things you've done every time you look at it.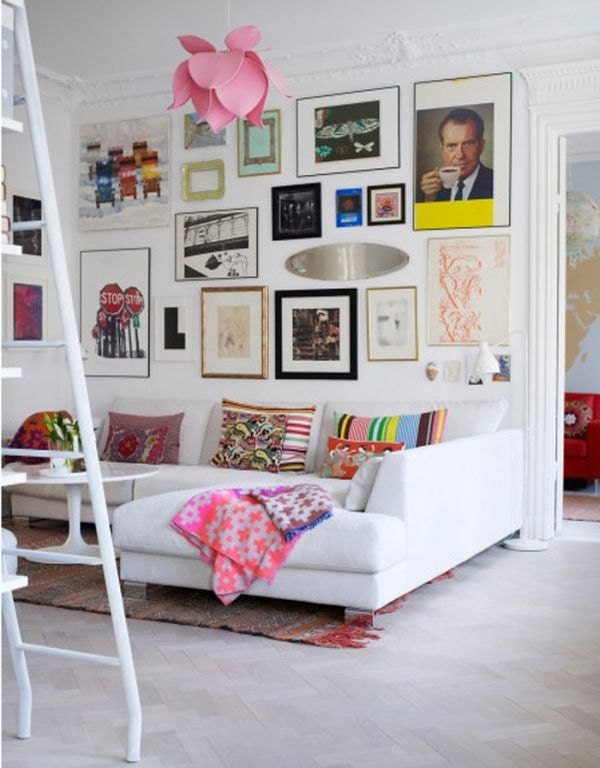 Photo courtesy of www.homeedit.com
I prefer a gallery wall that doesn't all match and isn't too uniform. I think this adds interest.  I prefer to add different styles and textures in my frames, but usually with a colour theme to pull it all together. The key is to keep one part of your gallery wall consistent. It could be that you either match the frame styles, the frame colours or the colour themes of the artwork. 
The first step is to pick a wall where it's going to get noticed. Quirky gallery walls are a great talking point but can be located anywhere. If you don't have much space, you can make use of stairways, bathrooms and even cloakrooms.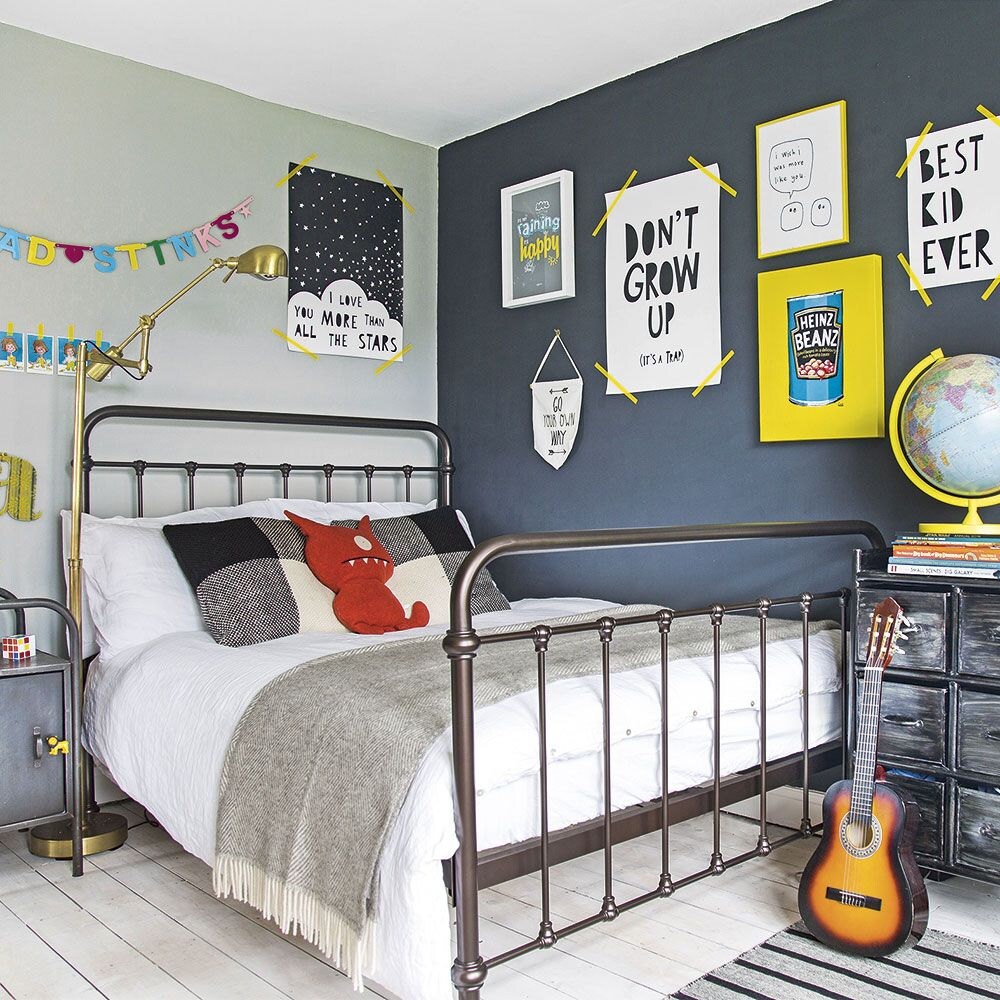 Photo courtesy of pinterest.com
Next, plan the layout before you start putting any holes in the wall! Depending on the space you have, you can lay it all out on the floor first and start putting things up one by one. You can also trace the backs of your frames with paper and tape them to the wall to figure out the best layout before nails go in. 
Renting a house and can't use nails but can't live with bare walls? Try out washi tape like in the photo above. Experiment with different colours of tape and then just peel it off the walls when you're ready for a change.
A blank wall can be a bit intimidating when you're trying to think about how to fill space. I always start with my big frames first, so that I can then space the smaller or more oddly shaped pieces between them. You want a healthy mix of both big and small frames so that the wall isn't overwhelming with too many large frames.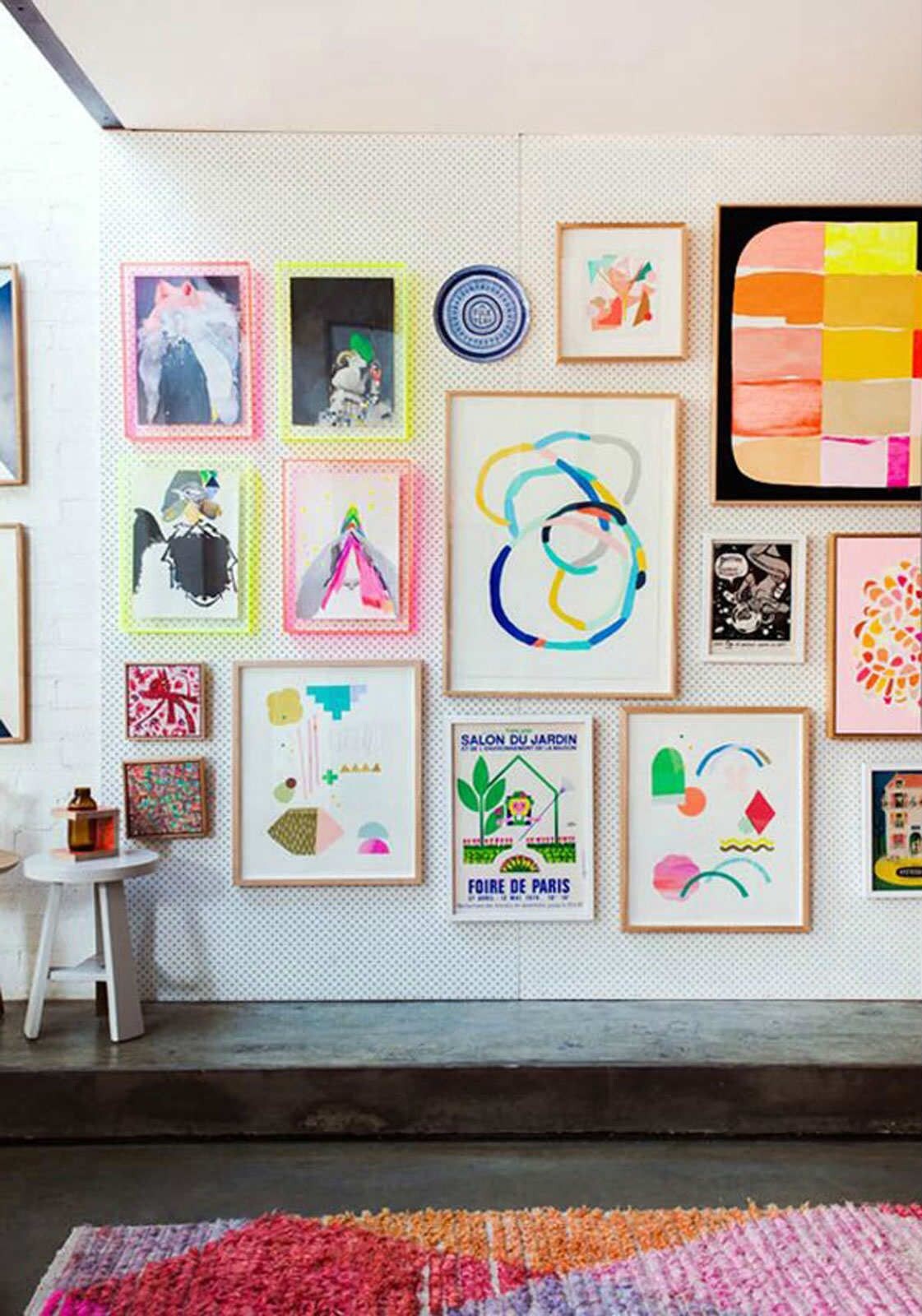 Photos courtesy of pauletpaula.com
Try not to space your frames closer than an inch apart or it starts to look a bit crowded. 
I swap over my prints reasonably often to keep it interesting. You can easily change the whole look of a room on a budget by just swapping over a few prints. 
I often buy digital download prints from etsy for a couple of pounds and print them out myself for instant art. 
www.wattledesigns.com sell a huge variety of wall art which is great for creating a gallery wall. 
They will print and post to your door, or you can purchase ALL of their prints as instant download files with the following link. You can then mix and match a few new prints with your existing ones. https://www.wattledesigns.com/listing/611220281/last-minute-gift-digital-download 
Have fun creating your own mini gallery!